Wonderful Enlightenment Mountain,
City of 10,000 Buddhas' Founding Patriarch,
the Venerable Master Hsuan Hua's Parinirvana...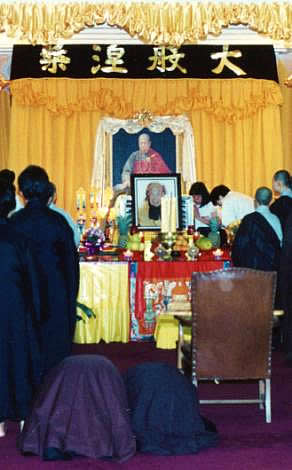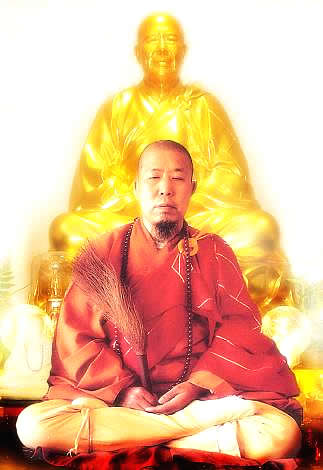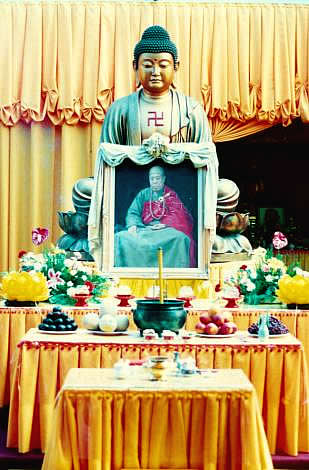 The Venerable Master manifested the stillness on June 7, 1995...




Respectfully welcoming the return of the Founder of the City of Ten Thousand Buddhas...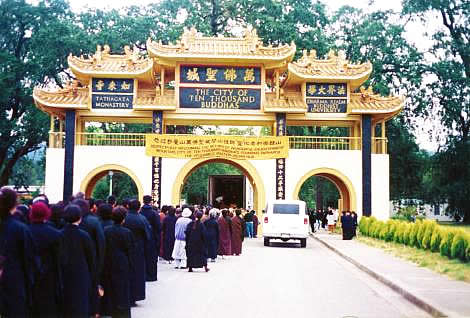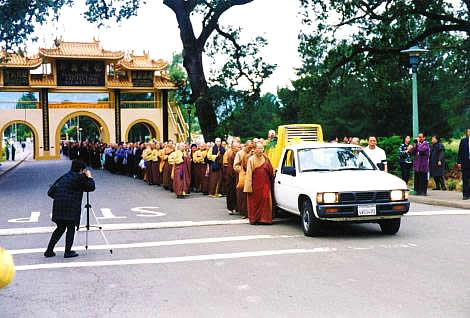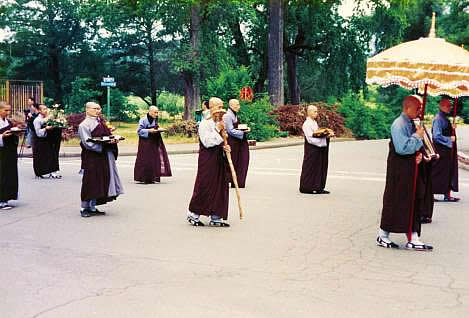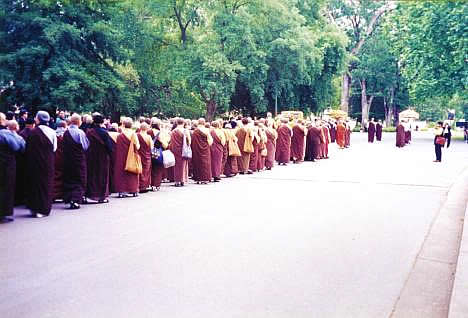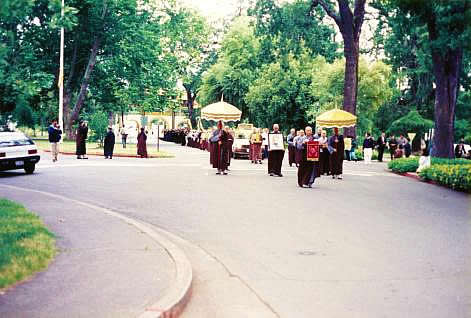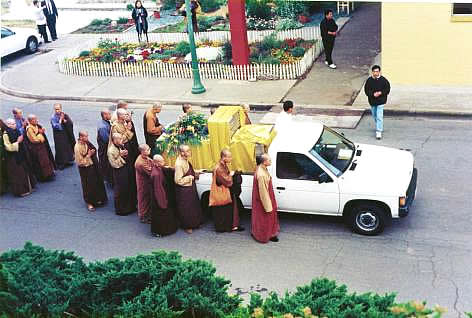 Arriving at the Buddhahall...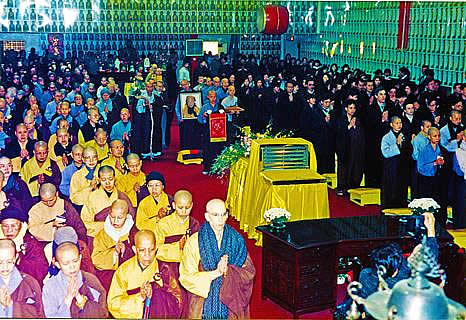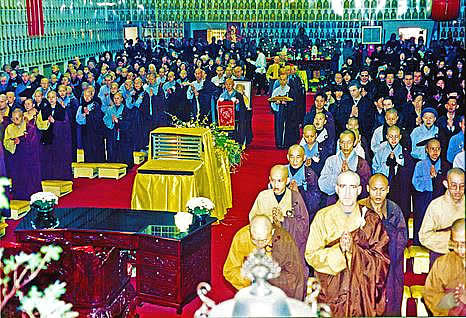 Transporting the casket...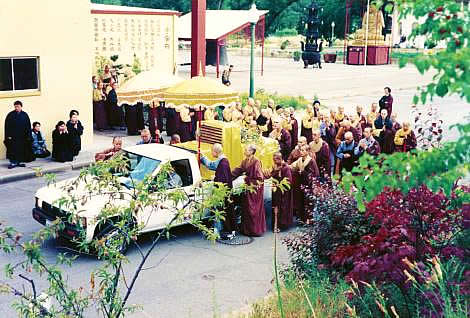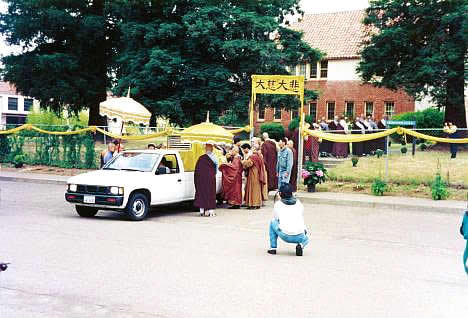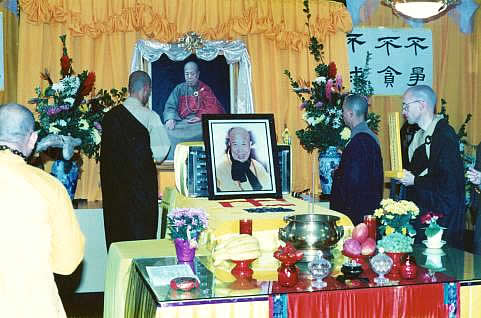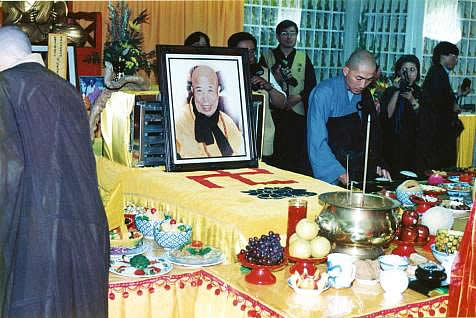 The elder monks, and fourfold assembly of disciples passing offerings to Venerable Master...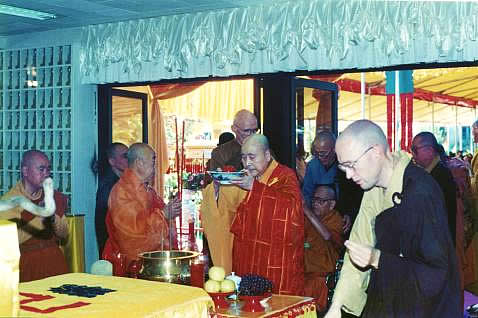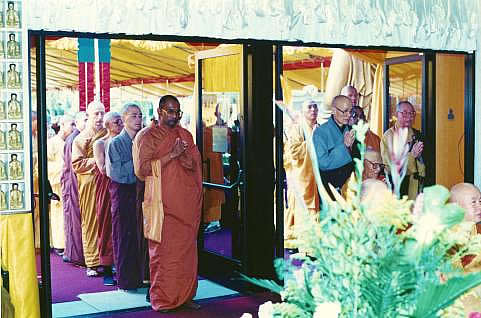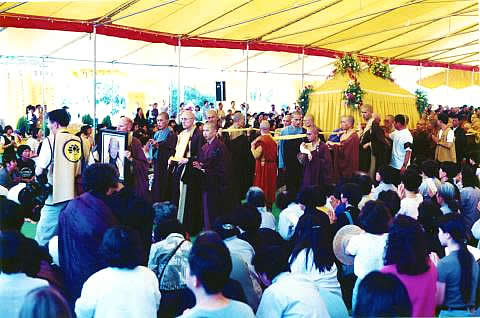 Carrying the casket to the cremation site...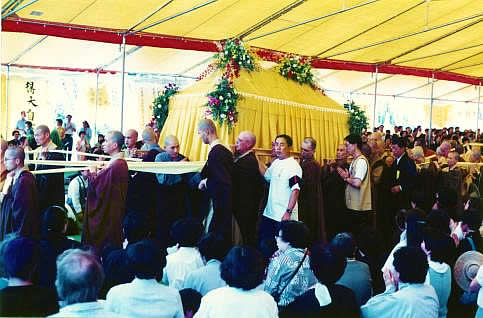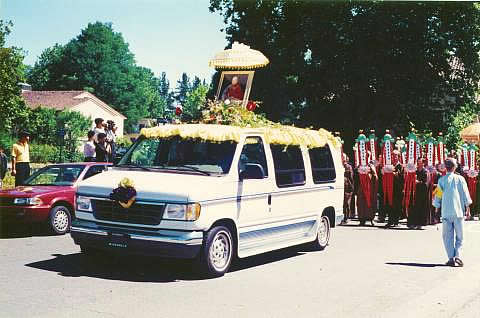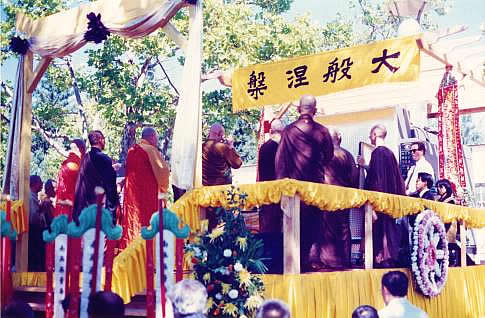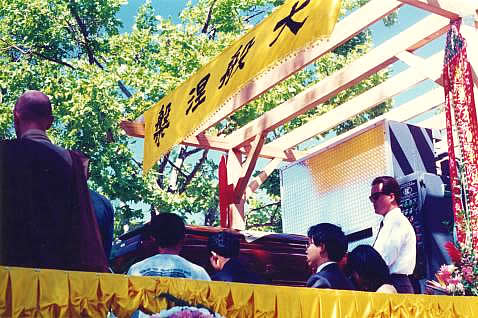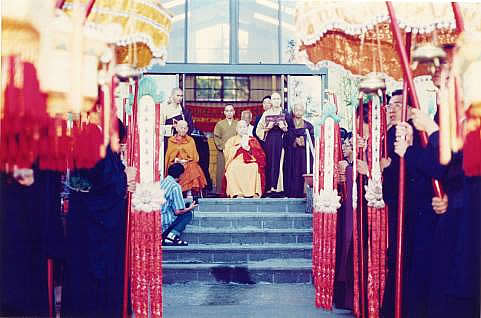 The hot-air balloon carrying the Master's ashes into the air. Scattering the ashes...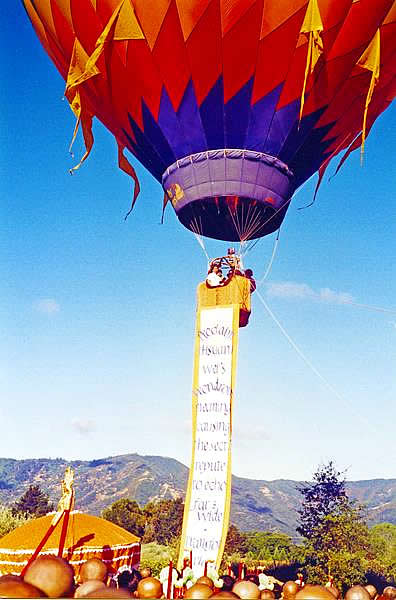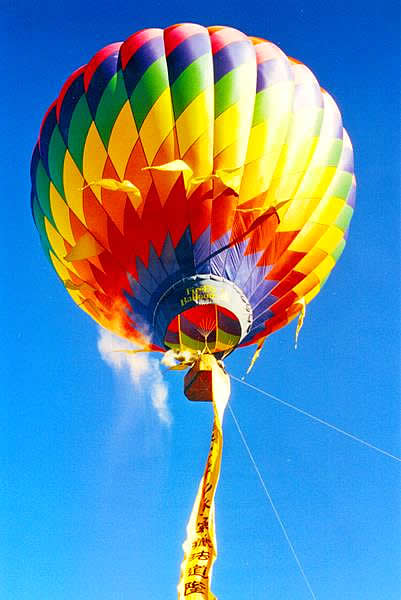 Venerable Master Hua: I came from empty space, and I will also return to empty space...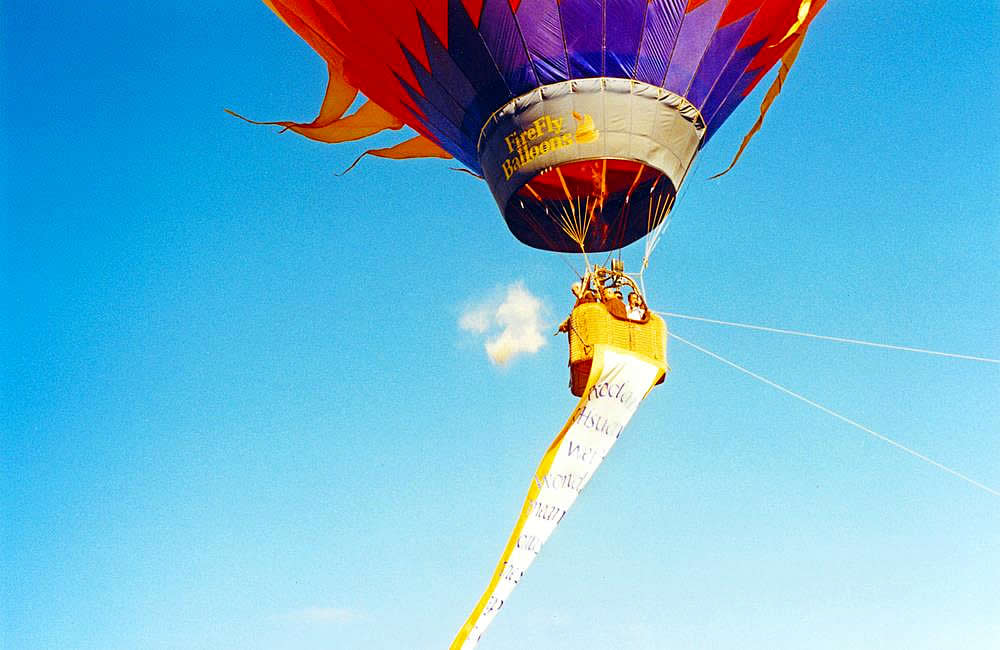 Venerable Master Hua's Shariras...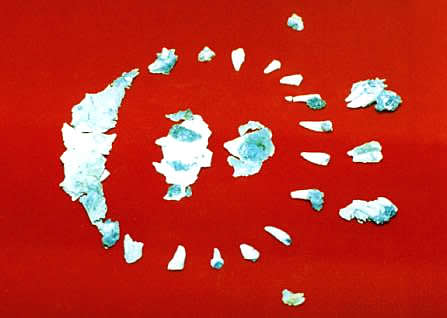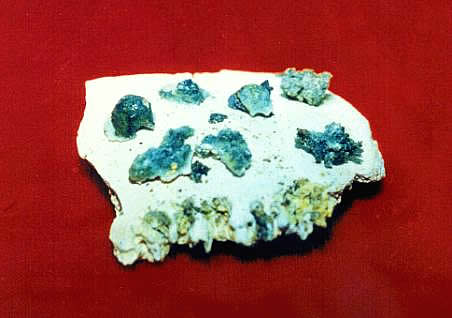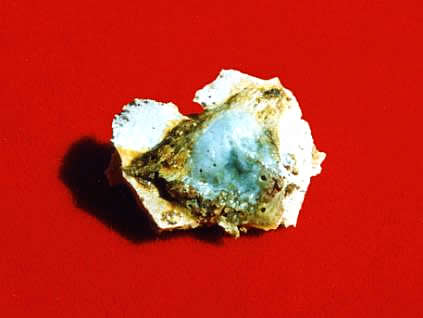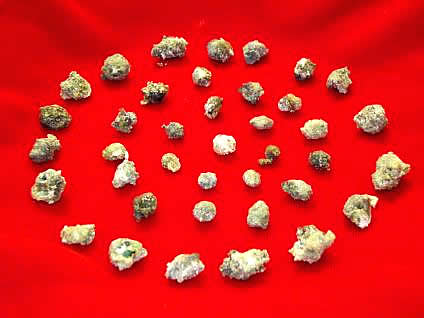 In Memory of the Venerable Master Hsuan Hua