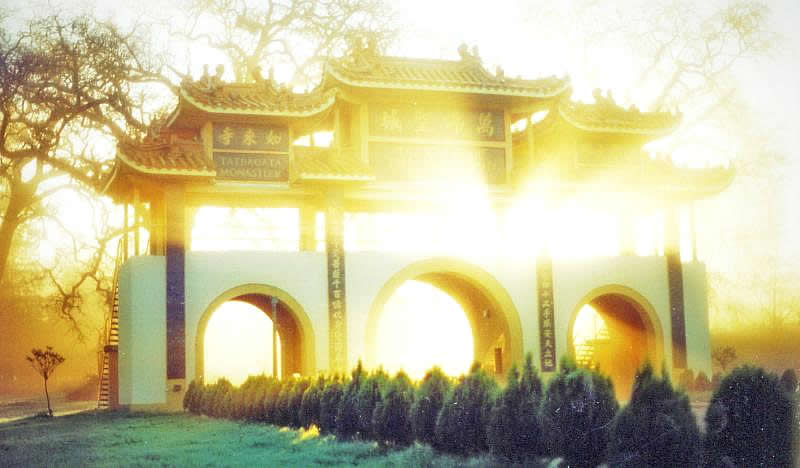 Brightly Illuminating
A meditation…
A poem by Gregory Lau – 果根
Shr-fu,
This meal I eat,
I shed these tears,
For I consume,
Your flesh and blood.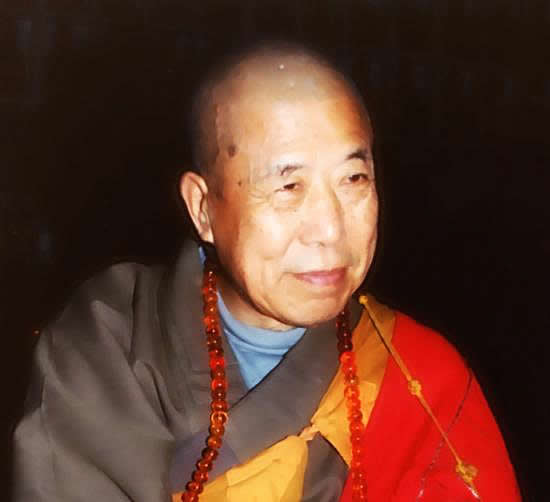 You gave yourself,
To give support,
For me, and others,
To live a life here.

Your gift of charity,
Is no payment,
Nor exchange.
Just of kindness.

Shr-fu,
My palms together,
In hope and faith,
That you forgive,
And forever stay.

My head descends,
To your feet,
So deserving,
Your heroic feats.

Perfect in posture,
I erect myself,
No less you deserve,
My best conduct.

Shr-fu,
My talents are meager,
My skills are few,
My worth even less,
Below the heroes I stand.

Without value to give,
I am unworthy.
But one thing I do have,
Is HOPE to offer.

Shr-fu,
I hope, in faith,
Your Way Place thrives,
For ages to come,
Inspiring all who see.

With hope in hand,
I thus see,
A future beyond,
The ocean's reach.

Shr-fu,
I see a time,
So far yet near,
So near yet far,
A pure land born.

Shr-fu,
I see our school's students,
Inspired by you.
With heroic spirit,
They save the multitudes.

Their talents are vast,
Their reach is vast.
Their experiences so broad,
Wise beyond their years.

No issue of the world,
Escapes their knowing.
No problem on this globe,
Is beyond their might!

Your schools praised by heaven,
An academy of Dharma-knights,
Extolling the 6 principles,
Proclaiming the 8 virtues.

Shr-fu,
I see in this world,
People are happy,
Having all that they need,
Their lives so fulfilling.

Some then seek,
The Buddhist life,
But in that paradise,
Wishes drown in water.

But here shall be,
A beacon of hope,
A haven for many,
A paradise among paradises.

Brightly Illuminating,
Your instruction of hope,
For the Mountain Gate,
To light up the night.

In darkness and sorrow,
For the confused and needy,
The great Mountain Gate,
Shall light the Way.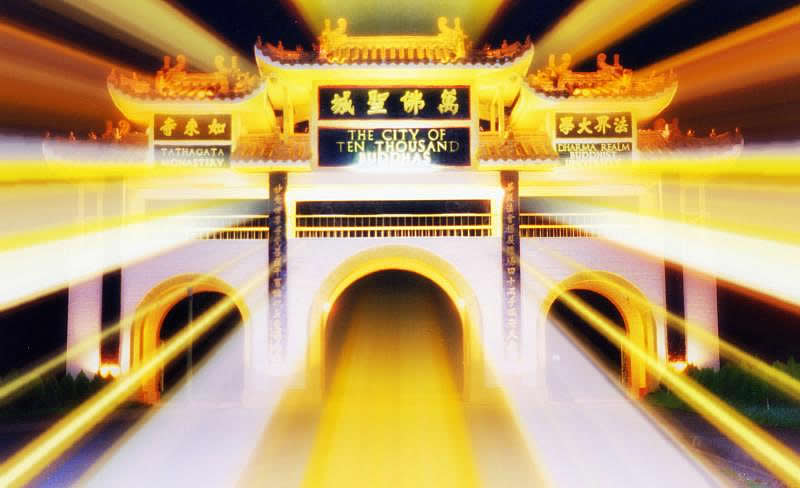 And so,

Shr-fu,
I see this place,
A spiritual home,
For those of many,
To seek the way.

I see this place,
A place to make,
Bodhisattvas in training,
Buddhas of tomorrow.

Broad talents cultivated,
Versed in global knowledge,
Skilled in many ways,
Bodhisattvas in training.

Shr-fu,
I see this place,
Where all can live,
Lives so rich and fulfilling,
Satisfaction beyond compare.

They learn to paint,
One day to create,
Images that invoke,
The faith of many.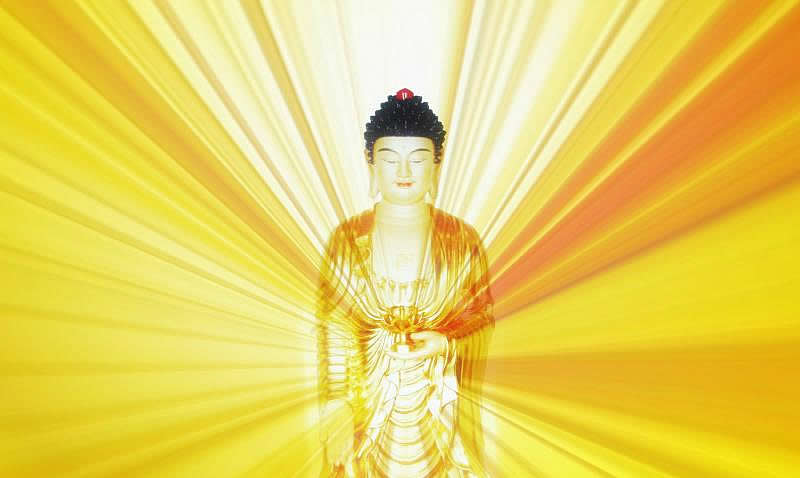 They learn musical forms,
One day to compose,
Scores that awaken,
Natures of hearing.

They learn to craft,
One day to make,
Images of the Thus Come One,
Subduing all that is hell.

They learn to sing,
One day to resound,
The hymns of heaven,
As kings of praise.

They learn culinary arts,
One day to cook,
From heaven's kitchen,
Flavors for every tongue.

They have careers,
To spread the Holy Word,
Through countless expedients;
Bodhisattvas in practice.

Shr-fu,
I see our community,
Spirits are high,
Morale soars greater,
Everyone is in harmony.

They support each other,
Inspire their neighbors,
Forgive each other,
And contend with no one.

They work hard to serve,
And cultivate with vigor.
They also make time to learn,
Knowledge and skills of the world.

They play sports on weekends,
Or exercise often,
Maintaining a healthy body,
And spirit so vibrant.

Perhaps one day they paint,
Another day they design,
And another day they write,
On other days, they celebrate.

Shr-fu,
I see our people,
Are globally responsible,
Well-versed in worldly issues,
And skilled in various means.

In a rapidly changing world,
They accord with all concerns,
From environment to health,
From spiritual to mundane.

The environment is cared for,
The welfare of living beings,
Is their utmost concern;
Responsible Buddhists in practice.

Shr-fu,
I see when people come,
They trade their lives outside,
For a life in this Way Place,
No better bargain could they find.

I see a harmony here so great,
Smiles from every neighbor,
All working together in enjoyment,
To fulfill your mission.

I see the Heroic Sangha,
Teaching and transforming,
Guiding and nurturing,
Our lives in the Dharma.

I see the faithful laity,
Supporting this Way Place,
With unquestionable faith,
Dedication from the heart.

I see countless endeavors and meaningful work,
Impacting change around the world,
Thus inspiring the ten directions,
To join our Dharma Family.

I see our people,
Hard at work,
Learning the Dharma,
Enjoying many interests and hobbies.

I see our people,
Cultured and well learned,
Their skills and talents beyond;
Bodhisattvas in training

Shr-fu,
I see such a future,
Because I have hope.
But my hope is worthless,
Because I am worthless.

However, If others should hope,
With faith and devotion,
Then I hope for them,
That fruits be abundant.

With the hope of today,
For a greater tomorrow,
The City of Ten Thousand Buddhas,
Shall light up the night.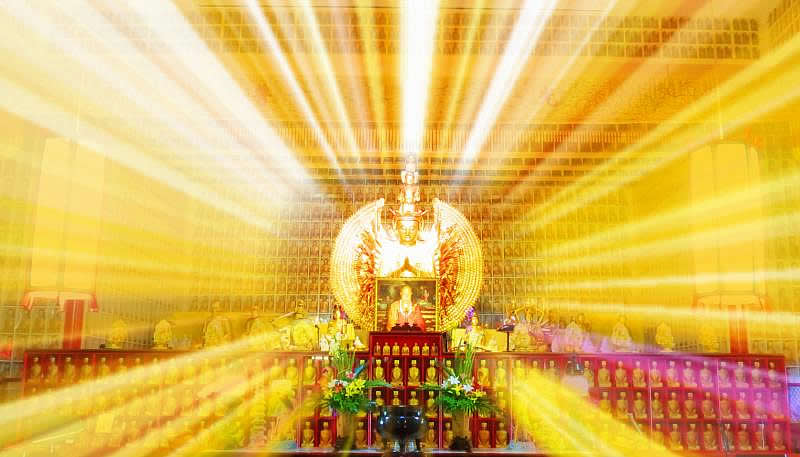 Brightly Illuminating,
This Ten-Directions Way Place,
Shall light the way,
For peace on earth.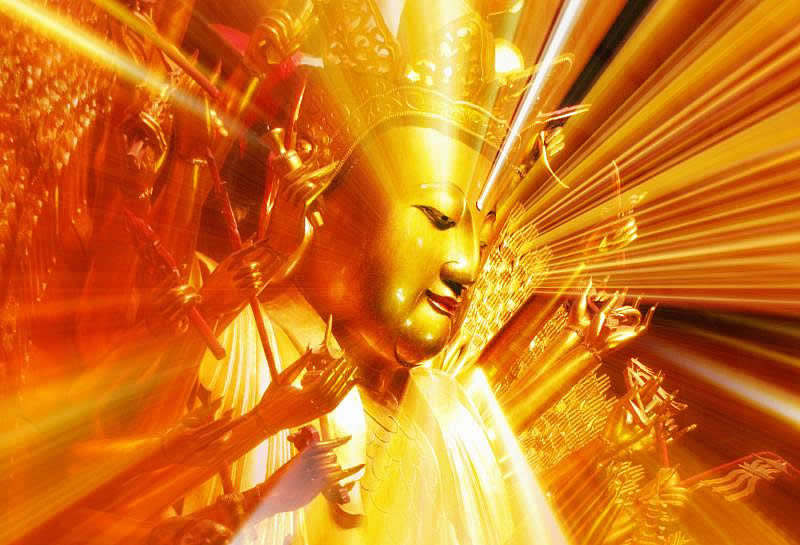 Brightly Illuminating,
The Gate shall signal the Way,
This Place shall be the Way,
Thus Come Ones greatly illumine.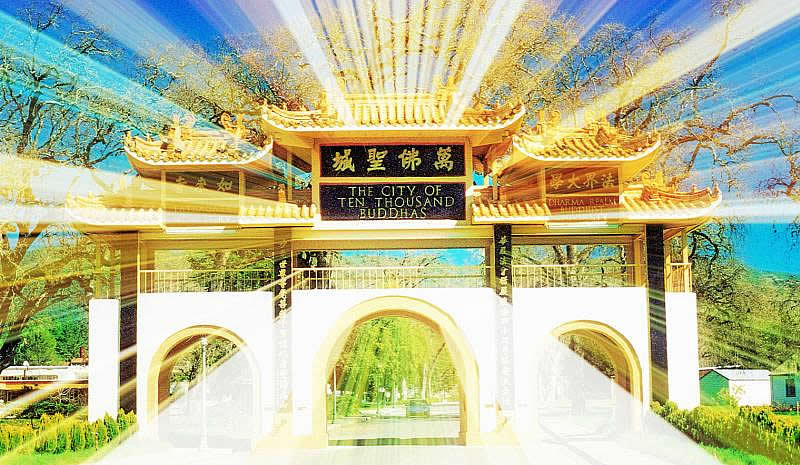 Shr-fu,
I see the Jeweled Palace,
A great hero for the world.
An idea of hope,
A banner for the future.

I see the Jeweled Palace appearing,
A lighthouse shining from afar,
Out of greatly vast hope,
From the hearts of the Assembly.

And from their hearts,
In harmony and faith,
This palace from heaven,
Will manifest adorned.

I see the Jeweled Palace,
Is vastly adorned,
Like those of Bodhisattvas,
Arising from the Bodhisattva's heart.

Should our hearts,
Bear the Jeweled Palace's spirit of hope,
Then a new era shall dawn,
Throughout the Ten Directions.

Shr-fu,
I see the Jeweled Palace,
As big as our hearts,
As big as our hopes,
As big as our resolves.

Without great hope,
We create a body,
Without a soul.
It is without purpose.

Without a big heart,
We build a home,
Without a family.
It is without purpose.

Without far-reaching resolve,
We plant a tree,
Without the roots.
It is without purpose.

Shr-fu,
This is my hope–
Hope for the hope of others.
Beyond self, should they hope,
I vow to thrust theirs upon my shoulders,

And make come true,
The hope of my Shr-fu,
The hope of the Assembly,
The hope of Shakyamuni Buddha.

Shr-fu,
10,000 statues here,
From your hands alone you made.
10,000 future Buddhas,
From your hope shall make.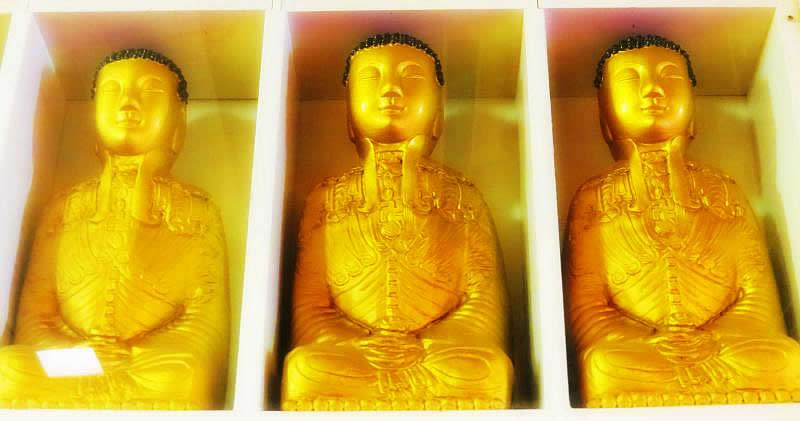 Bestow your hope,
Upon us today,
To light up our night,
For us Bodhisattvas-in-Training.

With a mind like the ocean,
May we brightly illumine.
THE

S

AGELY
C
ITY OF
T
EN

T

HOUSAND
B
UDDHAS